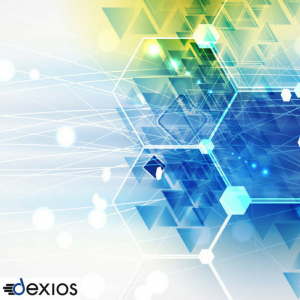 In 2007, PACS vendor Amicas acquired certain ownership rights to source code from radiology billing giant ImagineSoftware (Technology Partners Inc.) of Charlotte, NC. In 2010, Amicas was bought by Merge. In 2015, Merge was bought by IBM for $1 billion.
Fast-forward to April 21, 2017. ImagineSoftware announced it entered into a strategic agreement with IBM to take over Merge Financials (the software it sold to Amicas in 2007) as well as old Merge Sentinel customers. The evidence now is that these products will be sunset in September 2018.
This deal makes sense on many levels. IBM had a specific strategic acquisition in Merge as it relates to its Watson artificial intelligence offering. Supporting the billing clients had to be a distraction from its real mission for IBM. Imagine already bills about 60% of all radiology transactions in the US plus sold the original source code. It will be a leap for Merge Financial clients to come from what is essentially Imagine V5, but a lot easier than moving to any other platform. All in all, it looks like this will be a good deal for the Merge clients. They get onto America's #1 radiology billing software with a company whose primary mission is radiology billing software—not RIS/PACS or AI.
The "Problem" with Imagine
Dexios believes Imagine is hands down the best radiology billing software in the market. However, Imagine does have its problems. Its greatest strength is also its biggest weakness. Imagine can handle almost any given situation in radiology billing—and has as more options and settings than is possible to comprehend during system initial setup and implementation.
This is problematic for new users—even users coming over from an older version of Imagine in Merge. Imagine is a Ferrari and many people drive it like a lawn tractor. It's especially hard for smaller groups and billing teams to get the free time to go back and evaluate their performance and usage of the system once it is implemented. There is a great alternative.
In-sourcing: The Basics and the Benefits
One of the traditional debates in the billing community has always been between in-house billing versus outsourced billing. Each has its advantages.
In-house billing is under the complete control of the group with knowledge of the local payers and practice policies. Historically, surveys indicate in-house billing often slightly outperforms out-sourced billing in collections. They also tend to have a higher billing cost.
Out-sourced billing has the advantages of economies of scale, deeper resources to tap into and less employees for the radiology practice to manage. The billing environment changes every year, and it can be hard for a billing office servicing a small group to keep up with these changes.
Dexios has introduced a third model in the market that we call "location-based billing." Typically, we implement this via insourced billing in an existing self-billing group. This model brings the advantages of self-billing and out-sourcing together into one package. It has the look, feel and advantages of self-billing, but with the efficiencies of a larger billing entity.
In-sourced Billing Model
In-sourcing means we take over your current billing operation. Your billing employees become Dexios' billing employees. Your billing operations become Dexios' operations. The employees leave one day as your employees, and come in the next as Dexios' employees—same offices, same computers, same desks, same jobs. It is virtually seamless. However, now you have a company running the billing office whose primary mission is billing radiology and expert oversight. You also have a company that knows what is happening beyond the four walls of your practice, and can analyze and compare your local results to groups across the county.
This is what the basic model for in-sourced billing looks like:
Existing billing costs are calculated and agreed upon by all parties.

A proposal is created outlining what costs will be assumed. For example,
a. All employees will be brought over at existing salaries. Time worked for the group is considered time worked for Dexios for benefits purposes.
b. Assuming the billers will remain in their existing facility, a "triple-net" lease is proposed that reimburses the radiology group for the expenses associated with the billing office such as rent, office equipment, furniture, phone systems, computers, etc.
A "go live" date is set. Depending on the situation, either a new server and instance of ImagineSoftware is brought in or the billers will bill from Dexios' cloud-computing data center.
On-site training is conducted for new employees.
On "go-live", the employees become Dexios' employees, but continue to work at their same desks.
In-sourcing Advantages
A Team Approach
Rather than your staff having to learn Imagine in the general queue with everyone else, you go through a completely different implementation path with a team of expert Imagine billers and coders. Dexios consults with some of the largest radiology groups and imaging center chains in the country. That same team will be there for you to guide your former employees on how to set up the system for optimum efficiency and streamlined processes. You get people who have set up Imagine systems before helping you do it. On the backend, after implementation, you have a team of people that can help navigate the waters of MIPS/MACRA, legislative changes, HIPAA, network security and all those headaches you would otherwise need to navigate on your own.
No Conversion
There is no conversion and therefore no risk of a downturn in collections. The existing billing system AR, in this case Merge Financials, is worked down by employees already well versed in its use—your former employees.
No Increase in Costs
The typical deal for in-sourced billing costs no more than a group's existing billing costs and may sometimes be less expensive. The fee, which in every deal to date has always been equal to or less than current billing costs, represents the hard costs associated with your billing. This is possible due to economies of scale.
However, we believe that the actual cost to bill should be represented with both your hard costs and the amount of money that you are leaving uncollected that you could reasonably collect. You can never collect everything and you do not want to spend $1.01 to collect $1.00. The optimization of the balance between maximizing collections and minimizing expense is the concept we refer to this as the True Cost to Bill.
With every in-sourcing deal Dexios has done, we not only matched the current cost to bill, but also increased collections—in some cases substantially.
Finally, in the typical deal, the group actually makes money back on the "triple net" lease because Dexios pays for whatever assets in the billing office it uses in addition to the actual billing office space. These former cost centers become revenue generators.
Increased Collections
We're used to seeing that substantial increase in collections with our deals. Obviously, this is dependent on the current level of collections achieved by the billing office. Historically, Dexios has been able to increase collections using the same billers—all by giving the staff the right tools, training, resources and incentives.
Lower Risk, Higher Return
Having the same people doing your coding and billing, paired with an award-winning, Imagine "power-user" team on the #1 radiology billing software, naturally translates into lower risk for the practice. With the lower risk, you get a higher return for the same or less costs, you have a better path forward.
In all the cases where we have done this in the past, Dexios has, without exception, increased collections while either lowering costs or keeping them the same.
Here is a perfect example…
Case Study - Advanced Diagnostic Imaging (ADI)
Advanced Diagnostic Imaging (ADI) in Saginaw, MI is a 40-man radiology group supporting six hospitals, several imaging centers and several other agency account facilities. ADI was self-billing at the time Dexios became involved.
Overview of steps during the initial six-month period:
Initial two-week consulting engagement which resulted in a 31-page billing analysis with specific recommendations.
Based on the report, ADI brought in Dexios for a six-month engagement to transform the billing department and correct the problems.
In only four months, the program was so successful that ADI requested Dexios permanently take over employees and billing beyond the established six-month engagement.
Dexios assumed all employees and billing on the existing ADI billing system.
Several months later, Dexios converted ADI's billing to ImagineSoftware.
The result was a tremendous success story—Dexios won 2015 Customer of the Year from ImagineSoftware for the amazing results. Being #1 out of approximately 575 practices is truly an honor. This is a hospital-based group with public hospitals in the 3rd and 5th most violent cities in the US. Their Net Collections in 2014 were 99%, Days in AR was 25 and Bad Debt was less than 1%.
Overview of accomplishments during the six-month engagement:
Undeniable growth in employee morale including those outside of the billing department.
Significant decrease in accounts receivable—especially Over 121 Day money.
All charge backlogs were made current.
Substantial increase in net collection percentage and monthly income to the practice.
Instituted policies and procedures to keep the billing department running smoothly.
Educated billers on areas of deficiency.
Made personnel changes where appropriate.
Instituted a 100% charge audit to make sure all charges are captured.
Benefits of insourced billing for ADI:
Lowered their Total Cost of Billing.
Relieved themselves of employee hassles and benefits.
Kept employees on-site for minimal disruption.
Smooth transition to new employer—avoided bad press from layoffs/firings.
Ability to "try and buy" significantly reduced any risk.
Retained existing staff who knew local payers, systems, state regulations, but also filled in gaps where employees needed help to achieve higher collections.
To learn about insourced billing and ImagineSoftware, or to hear more success stories, contact Dexios today.
---